Treasure
Feel free to take what treasure you find here. No curses attached, unlike a movie I know and love. Here are things that I am working on or experimenting with. This is the stuff I put on my mailing list that goes out once a month. Subscribe if interested or just come here when you feel like it.
I am working on several projects at the same time and will occationally drop samples here. At any time you can contact me via kyle@kylewoodcreations.com
All downloadable content is highlighted in purple and made available via Drop Box (who I entrust with my files). This is all copywritten material. Do not sell or a terrible curse may be unleashed.)

Happy National Coloring Book Day!
Here is a hopping fun honey bee to color. Click image to dowload:
This Bee comes from: Fill The Bleeping Blank Coloring Book.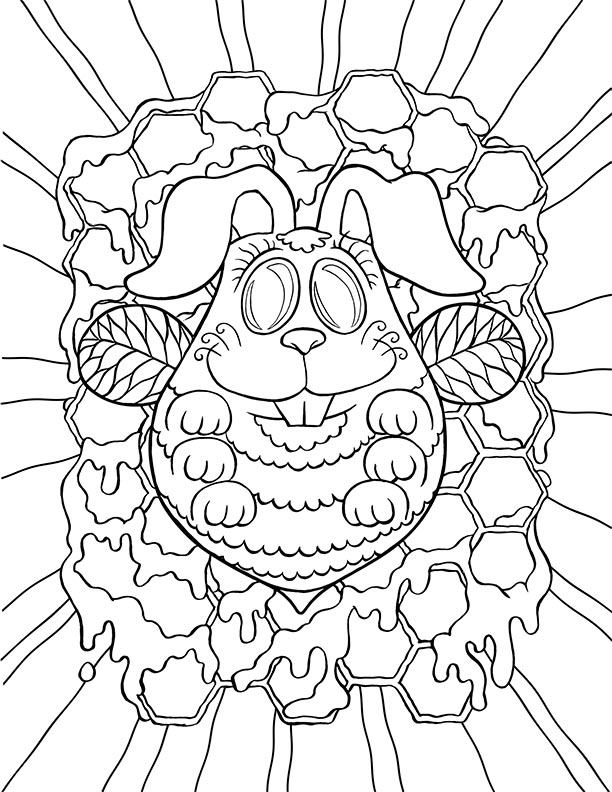 Within Worlds Divided is available to download and print. Click image to down.
load.
If you need it larger or framed, just go to my prints section on my site.
Print out and color this single page from my Geometric Coloring Book Four that I am currently working on. Click image to download.
Enjoy!
You can download, print out and color three pages from a Christmas coloring book for 2021. The PDF is here.
That's it for now. Be sure to check back in a couple months from now.